Why to gift olive oil? 6 reasons to do it
There many special moments when you have to make a gift to your special people: birthdays, anniversaries, Christmas, Valentine's Day, and much more. Nowadays, It is very difficult to be original. Often we run out of ideas and do not know what gift to that special person.
OliveClub, the club for lovers of Extra Virgin Olive Oil, wants to tell you about a very original gift that probably you had not considered: the olive oil. Olive oil is one of the pearls of gastronomy, King of the Mediterranean diet and a very appreciated product worldwide by the most discerning palates.If you think about olive oil, you will usually relate it with cooking, but surely you have never think about it as a gift.
So, why to gift olive oil?
1. Olive oil is related to the "joy of the spirit" and has a very spiritual meaning. It is a product with a highly symbolic meaning since ancient times and all the implications and meanings of this "gold liquid" are positive. Therefore, olive oil will be a really appreciated gift in any case.
2. It is an unique gift that, besides exquisite, is more than healthy. Positive properties and health benefits of olive oil makes it a gourmet product. If you want to make a special present to a relative, with olive oil you will get them the perfect gift, and it will be an ideal pretext to organize more family celebrations
3. If you want to surprise, olive oil can be your best ally. A pack of the most selected olive oils, as the one you can buy at OliveClub online store may be the best way to thanks that special person for everything.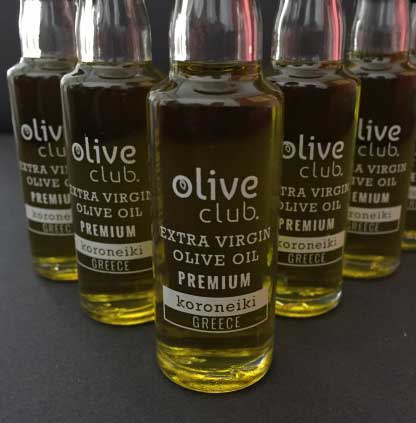 4. Of course, it is the perfect choice for foodies. Now that gastronomy is trending, those food lovers will definitely love this gift too.
5. Olive oil is a product that stands as a hallmark of the Mediterranean diet. Therefore, gift olive oil is a sign of respect and admiration for this ancient tradition and this unique product.
6. It is a new way to discover treasures of gastronomy. In OliveClub we select two new varieties of olive oil each month, carefully chosen based on their quality and originality.
We invite you to visit our website, where you can discover everything that we offer. In OliveClub, the club for lovers of extra virgin olive oil, we want you to bring quality and excellence to your family and friends. We want you to know everything about this amazing product. 
Publicado en 2016-11-03 11:57:28