Koroneiki Extra Virgin Olive Oil, a Greek pleasure
Koroneiki is the main olive variety that is produced in Greece, specially in northern Crete and in the south-west of the Peloponnese. From this typical variety of the Hellenic country you get an Extra Virgin Olive Oil of great quality.
If we compare this olive variety with a similar one from Spain we will talk about Picual.
Koroneiki olive is grown mainly in warm áreas, because of their low resistance to cold climates. It stands out for its oval and asymmetric shape, as well as its high productivity and high oil content.
Koroneiki  Extra Virgin Olive Oil is an oil of great creaminess. This green oil is usually very intense, with a slight bitterness and a very balanced spice. It is characterized by its aromas of cut grass, artichoke and apple.
Koroneiki olive oil contains a high percentage of oleic acid and it is highly valued in the market. In Spain it was introduced in 2009.
This extra virgin olive oil variety is one of the products you can find in OliveClub, the club for lovers of Extra Virgin Olive Oil.
Do you dare to taste this Greek pleasure?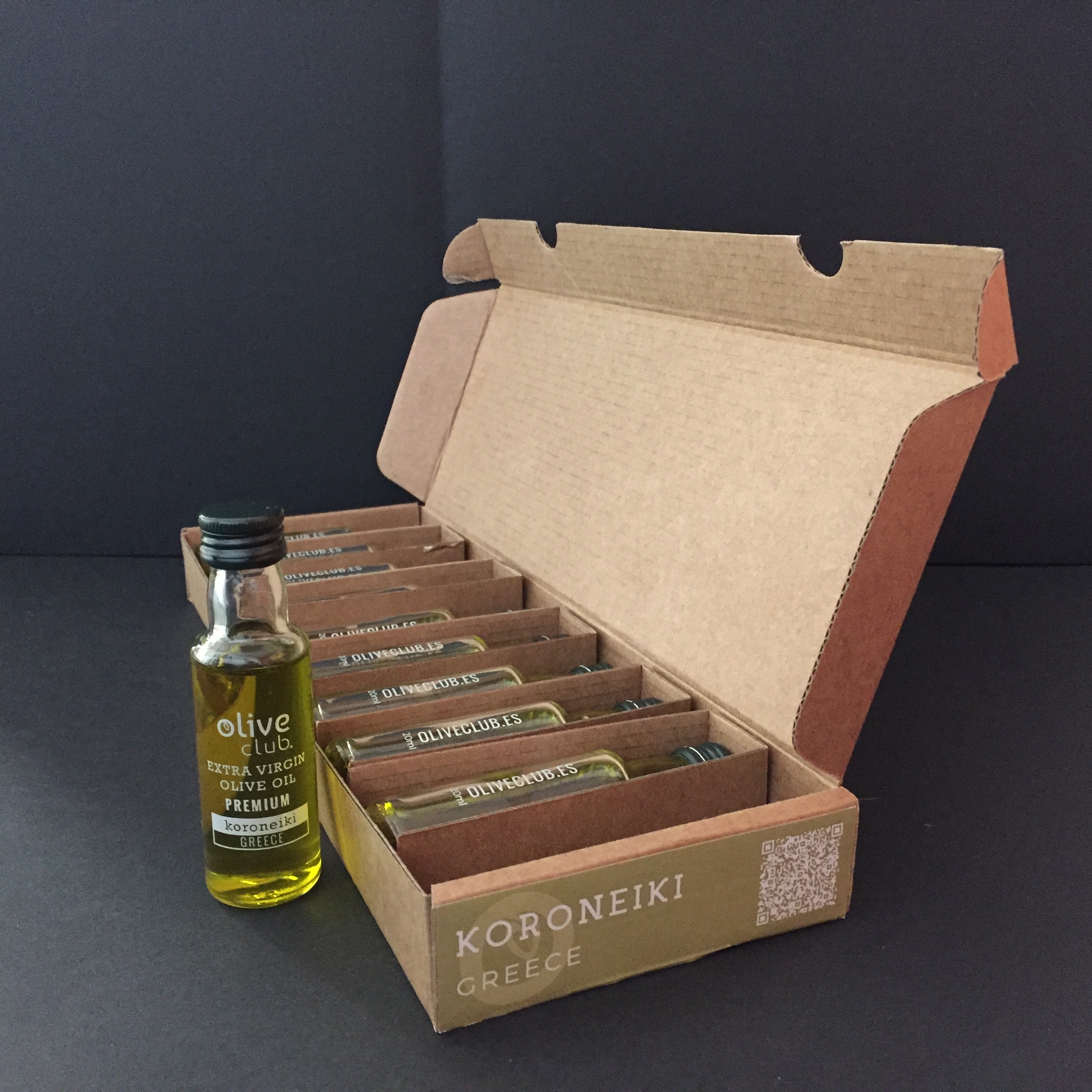 Publicado en 2016-11-14 16:13:59